Global Baseball Adventures was founded on the premise of using baseball as a vehicle to create change, bridge cultural gaps and inspire amateur ballplayers to become leaders who will make a positive difference in the world. This founding premise was on display in monumental ways this summer as we had more player and parents join us in the Dominican Republic than we've had since the inception of Global Baseball Adventures!
Three Counties, Ten Schools & More Memories Than We Can Count
Our goal at Global Baseball Adventures for Summer 2019 was a lofty one: to triple the amount of Northern California high schools represented in the Dominican Republic! Although the goal was lofty, the reason behind the goal was simple: the impact Global Baseball Adventures can have in the DR would increase dramatically by being able pull resources from a larger network of communities. Additionally, more players from more communities leads to a farther reaching at home when players return from the Dominican Republic with a wealth of knowledge, leadership skills and a new appreciation for life.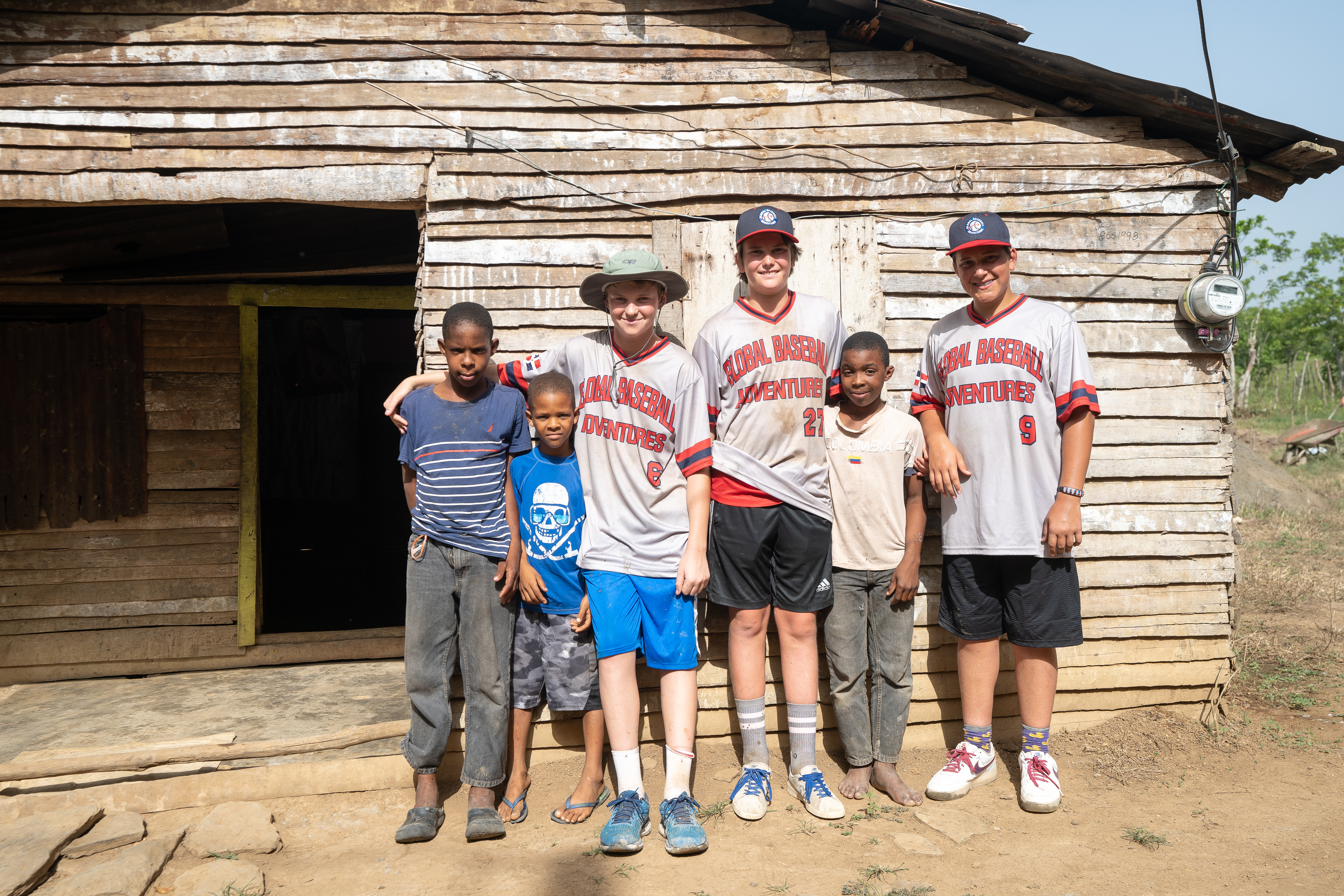 When it was all said and done, Global Baseball Adventures took over 50 parents and players to the Dominican Republic during June, July and August. In the end, our trip participants ended up representing 10 different schools from the following counties: San Francisco, Marin and Sonoma. New high schools for this summer's trips included Marin Catholic, Drake High School, Healdsburg High School and more!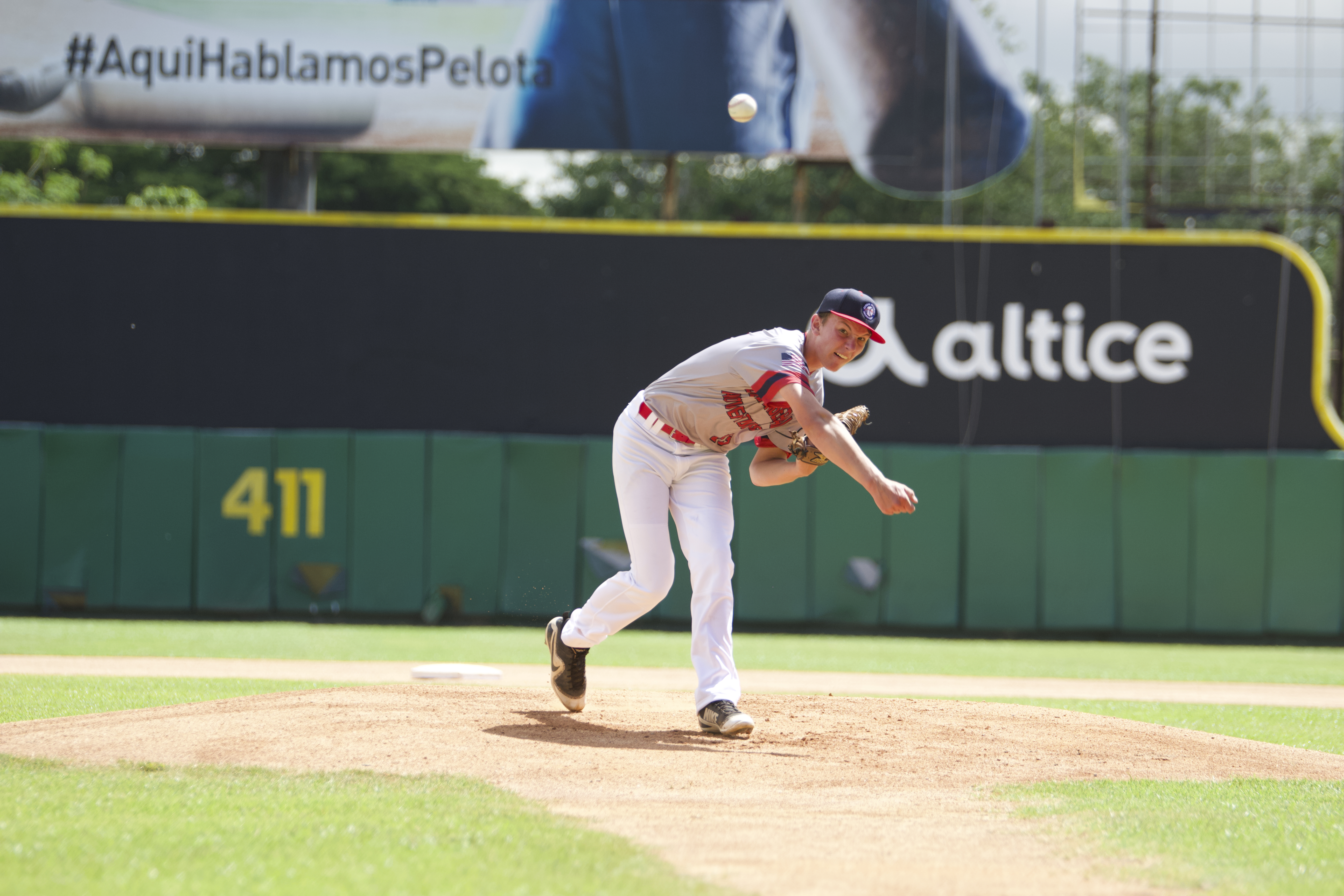 Over the course of two weeks in the Dominican Republic, Global Baseball Adventures was able to accomplish more than we've ever been able to in past years. With all hands on deck, the impact in the Dominican was far reaching! In just 14 days, trip participants were able to accomplish the following:
Distributed over 2,000 pounds of school supplies, clothes, shoes & more!
Served over 500 meals to impoverished members of local communites
Provided families and churches with housing via various construction projects
Carried out free baseball clinics and toy drives in local communities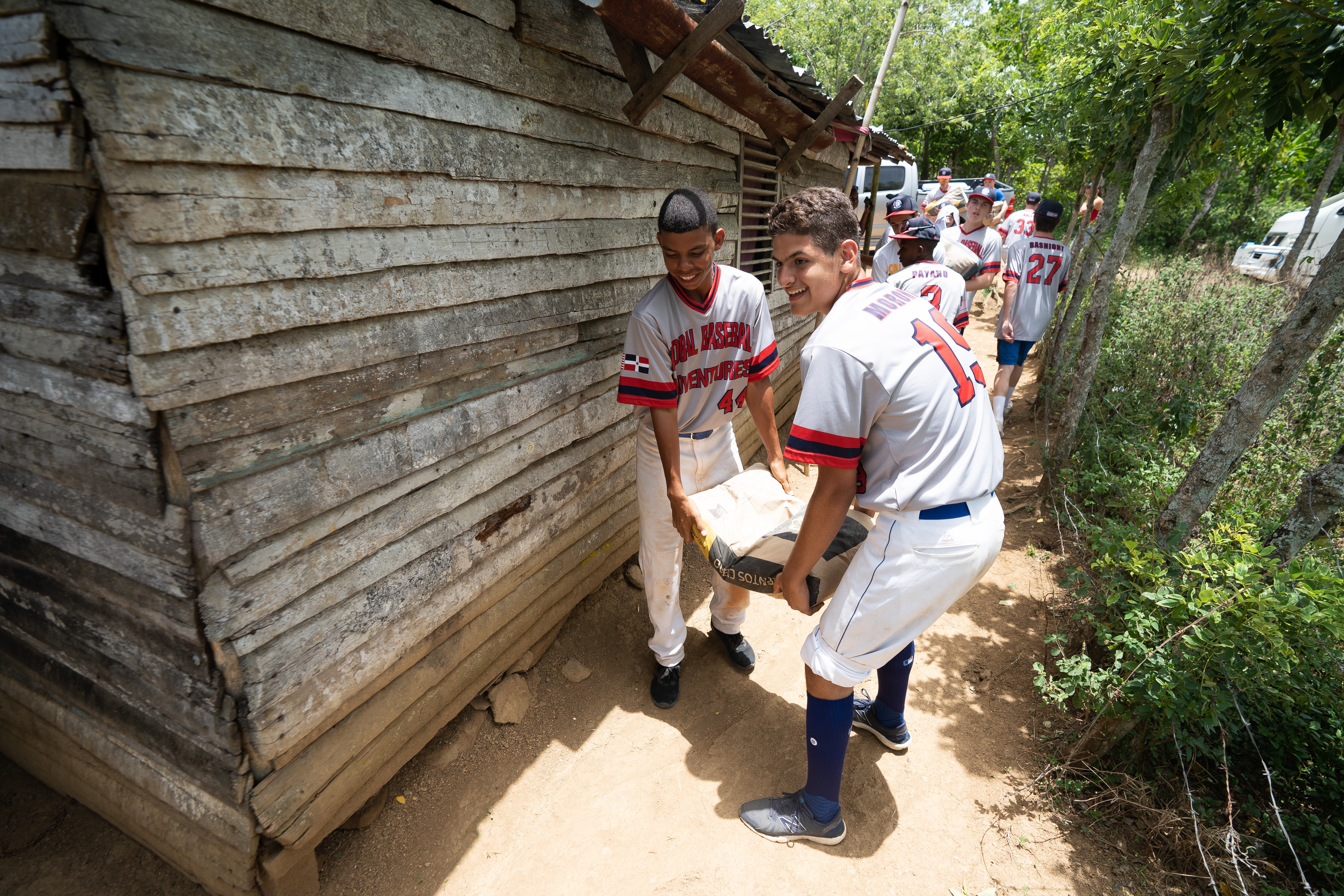 There were several "firsts" this summer and it was clear that the American trip participants gained just as much from the experiences as those receiving assistance in the Dominican Republic. Tamalpais High School baseball player Typer Gale summed up the trip's impact perfectly when he said,
"The trip to the Dominican republic was a trip that changed me and gave me a new perspective on the world. I now feel more motivated to give. The trip has also taught me to find gratefulness and happiness in every day events."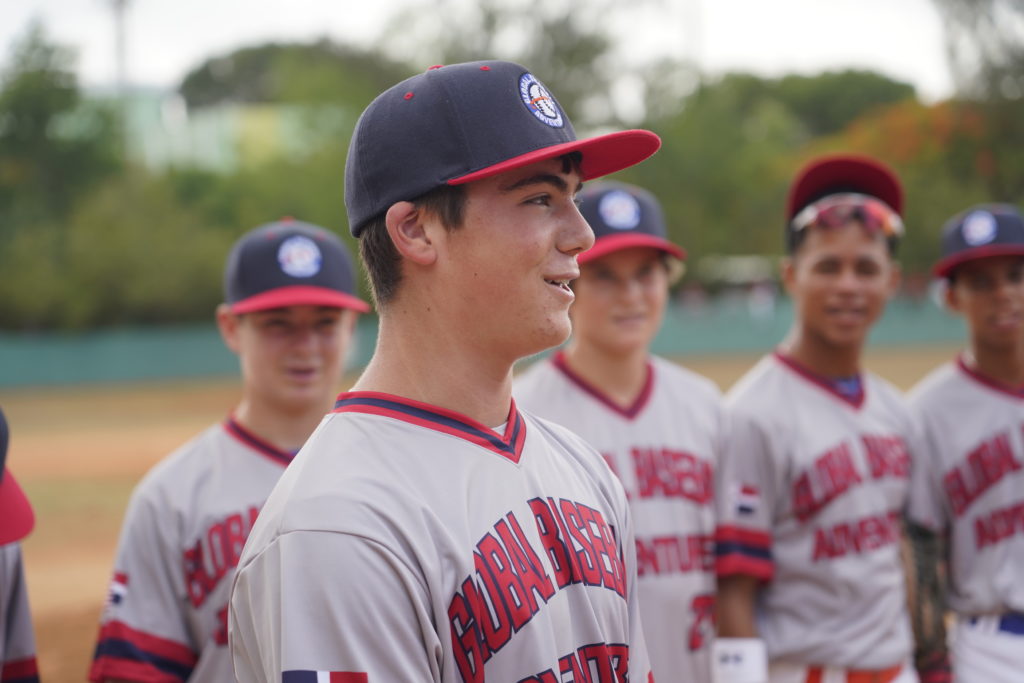 New for 2019
With the idea of being able to share the Dominican baseball/service trip experience with as many members of the Northern California baseball community as possible, it was important for Global Baseball Adventures to not only extend invitations to baseball players and their families but to their high school coaches as well!
This summer saw the largest contingency of high school head coaches travel to the DR and boy did they bring a wealth of experience to the diamond! All participating head coaches brought either college or professional playing experience to the trip. Global Baseball Adventures was honored to have it's first American MLB player to join us in the Dominican Republic: former San Francisco Giant's pitcher Jesse Foppert!
With an increase in trip participants, Global Baseball Adventures was extremely excited to offer players another first time experience! Due to an increase in trip participants, Global Baseball Adventures was thrilled to have enough players to organize both a 16U and an 18U team. By doing so, all participants were able to travel to the DR together and play against perfectly matched international competition while at the same time having a transformative cultural immersion experience working side by side on all service projects.
On the baseball diamond, Global Baseball Adventures was elated to offer players a brand new on field experience by teaming up with Major League Baseball! This summer, our 16U and 18U teams were invited to play at the professional academies of the Los Angeles Angels and New York Mets. This was a day that our players will never forget as they were able to play on the same fields where future Major League stars are fine tuning their skills before heading to the states in order to chase their Big League dreams!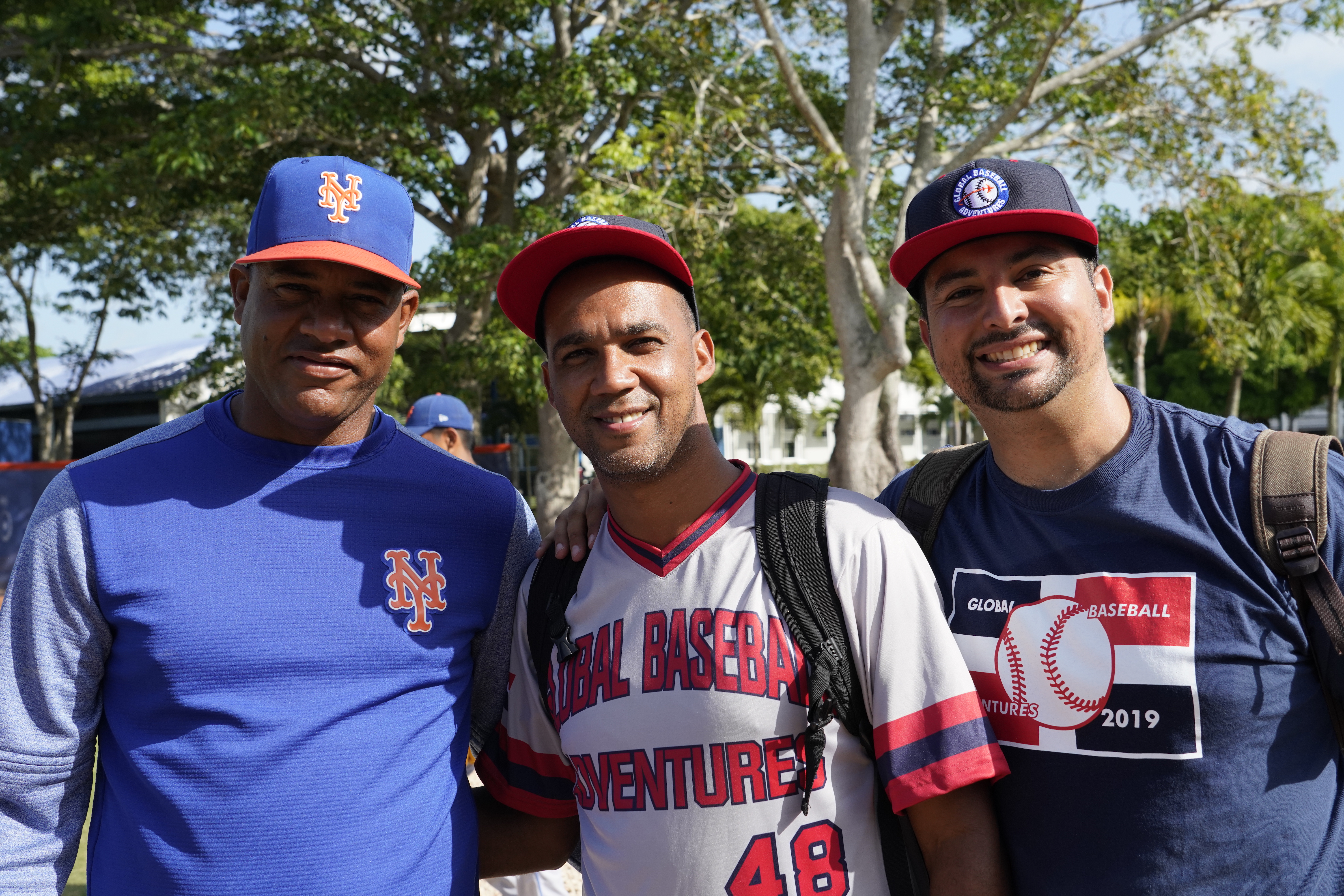 Global Baseball Adventures prides itself on always going the extra mile to give players/parents a new and exciting baseball experience in the Dominican Republic and that's exactly what took place over this magical summer.
What they're saying
One of the main philosophies at Global Baseball Adventures is that in order to continue to offer transformative experience to players, we must reach out to trip participants upon returning home. By doing so, we're able to learn about the impact that our trips had on the participants as well as gain insight on what we can offer high school baseball players on future trips in order to make the experience as impactful as possible. Below are some of the moving comments that this summers parents and players shared with Global Baseball Adventures upon returning home:
"This experience far exceeded my expectations.  I am glad that my husband and I both decided to share this trip with our son.  This was beyond baseball, this was a cultural immersion opportunity that was priceless." -Christina Freenor (parent)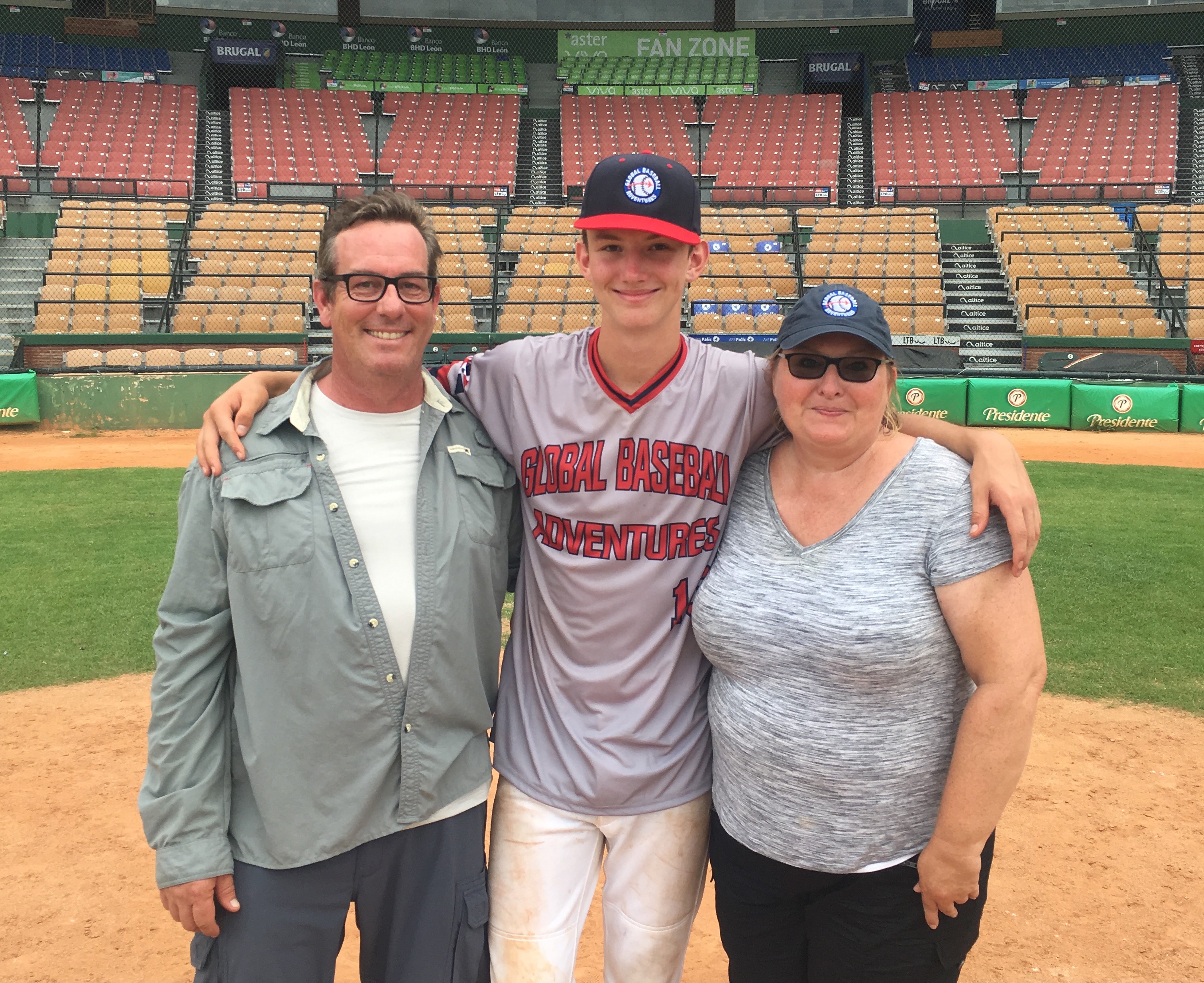 "My trip to the DR with Global Baseball Adventures is what I call a game changer….  Painting a church, building a house, meeting kids my age from a different culture, teaching a 5-year-old how to keep book, distributing toys and equipment, feeding others….. These are things I've never done and weren't on my radar of things to do.  I'm glad I was able to experience this.  Thank you Isaias!"
-Matt Mitchell (Player)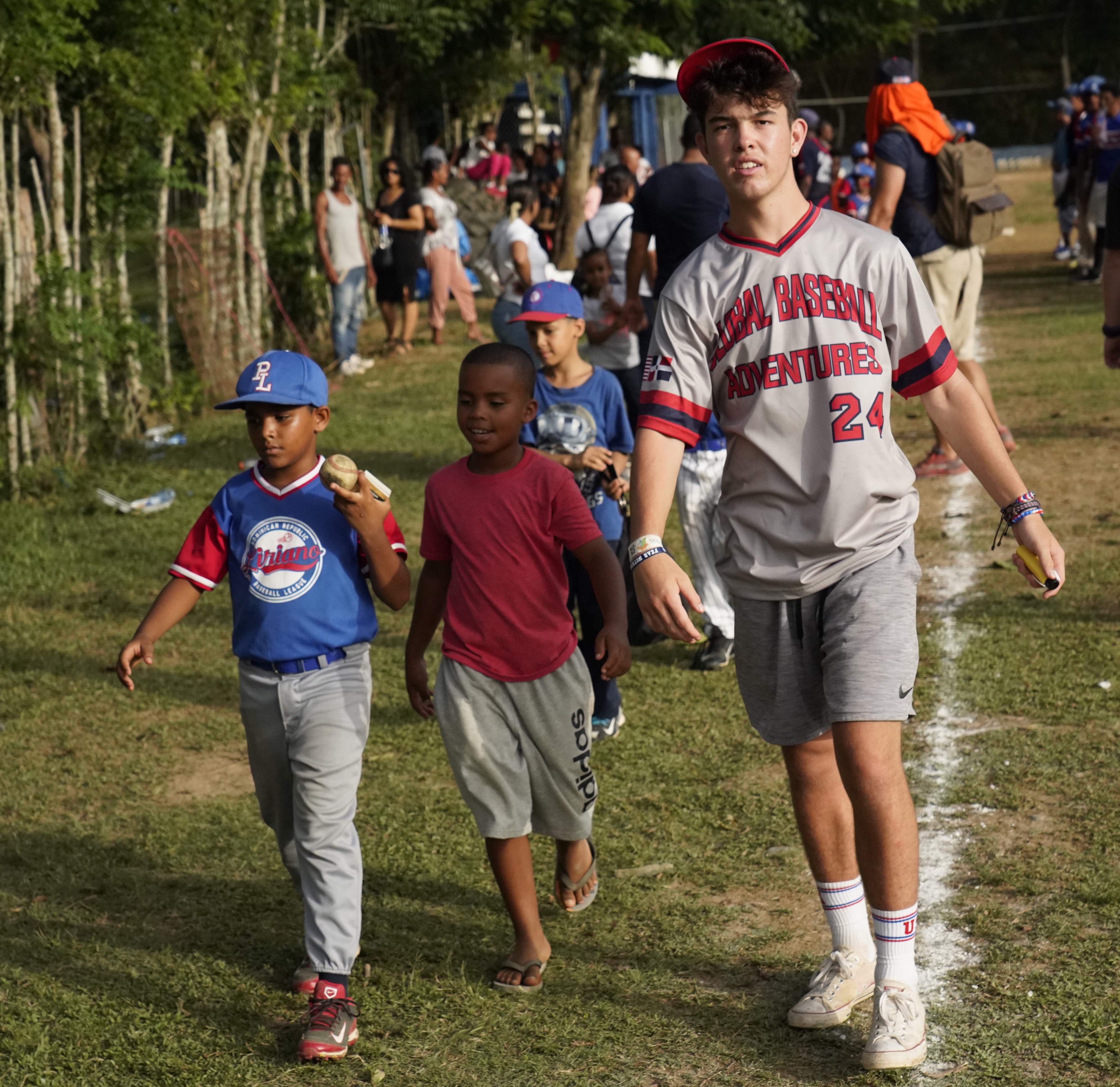 Looking Forward
With summer coming to a close, Global Baseball Adventures is already looking towards the future! Be on the lookout for the following exciting events, opportunities and experiences:
Join former MLB pitcher and Global Baseball Adventures coach Pedro Liriano as he travels to Sonoma County in January to host a one week intensive training camp. Participants will spend the week learning and training via Dominican style methods in order to take their game to the next level!
Informational meetings for Summer 2020 Dominican Republic baseball/service trips will begin to take place in October!
Interested in traveling to the Dominican Republic with Global Baseball Adventures? Email us at [email protected] for trip details!