We've created a unique and life-changing experience for amateur baseball players: the opportunity to play the game you love in exotic locations abroad.
We immerse you in rich foreign cultures and give you the opportunity to participate in community service activities in order to experience the power of giving back to others.
All-inclusive Trips
All camps are led by a team of experienced and credentialed high school teachers, coaches and MLB legends.
We'll provide the airfares, meals, accommodations, secure transportation, sightseeing, and more. All you need to do is join in!

Isaias Franco and the other coaches with Global Baseball Adventures have put together something extraordinary.

Playing baseball in another country in and of itself is pretty special. But so much more than games, our son's trip to the Dominican Republic was about sharing the love of the sport with kids in a culture far different than his own.

Every photo, every story was rich with finding commonalities and making language barriers non-existent.

While my son may have delivered gear to kids that don't have the advantages he has, he's come back with so much more than he ever gave.

Anne Elisco-Lemme (parent)
What makes us different
A mind that is stretched by a new experience can never go back to its old dimensions.

Oliver Wendell Holmes
We understand that when visiting a new country it can't be all baseball – there's so much more to see and do!
That's why we structure our camps around the values of Play, Live and Give to ensure that every player returns home with insights and cultural experiences that go far beyond the game.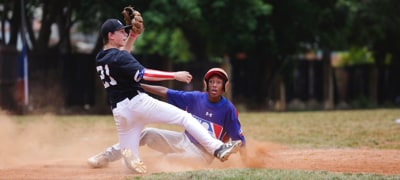 PLAY
Take your "A" game overseas and learn from MLB legends
The excitement of playing international baseball will leave you realizing it's more than a game.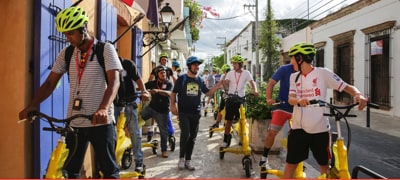 LIVE
Immerse yourself in Caribbean culture
Explore the language, food, and historical landmarks of this beautiful island nation.
GIVE
Change lives in the Dominican through service and charity
Teach baseball for free. Donate equipment and meals. Come home riding a wave of goodwill.
Global Baseball Adventures set up a life-changing trip that not only affected my view of baseball, but of life in general.

I loved how they provided community service opportunities for us to give back to the people that welcomed us to their fields. Collecting equipment prior to our trip and sharing it with the Dominican players was amazing. Isaias changed my view of life and I thank him for that.

Jake Buxton (player)
Upcoming Baseball Camps
June 17th—24th, 2019 (Excited to announce that we are taking two teams to the DR on this trip: 18U & 16U!)
July 29th-August 5th, 2019
Give us a call at +1 858 220 5852 or reach out through the form below and we'll respond within 24 hours.
Latest News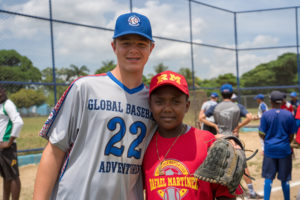 New Year, New Excitement for Global Baseball Adventures!
2018 in Review! 2018 was a year of major growth for Global Baseball Adventures in so many ways! 2018 brought students from across Marin & Sonoma Counties to the Dominican Republic in order to bring much needed aide to the DR while playing baseball and creating life long bonds. In 2018, Global Baseball Adventures had […]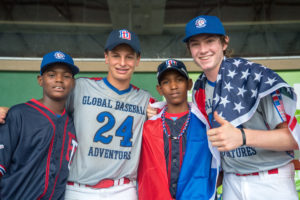 Final Game, Time with a Yankee & an Evening to Remember: Day 6
The final full day in the Dominican Republic was filled with once in a lifetime experiences and life lessons that will never be forgotten! Juan Marichal Stadium The morning was spent traveling to Santo Domingo where the boys from Marin were scheduled to face off against the Juan Guzman foundation for the final baseball game […]
Can't make the upcoming camps but want to keep in touch?
Sign up to our newsletter to stay updated with the latest news and promotions.