Over the past months, the boys from Marin have spent their free time collecting donations to give to impoverished youth that are served by the Juan Guzman foundation in Manoguyabo, Dominican Republic.
After yesterday's heart warming afternoon giving baseball equipment and serving lunch to the youth of Guayacanes, the boys were beyond excited to dedicate an entire day to giving back and hosting a free youth baseball clinic!
Making a Difference
With the bus filled with over 100 pairs of shoes and clothes, the boys from Marin hit the road after breakfast with one thing on their mind: making a difference!
Homes constructed out of concrete cinder blocks and tin plate roofs lined the small streets of Manoguayabo and the boys quickly realized that todays visit would open their eyes to a distinctly different way of living than they experience stateside. After a short drive through winding roads the bus pulled up to the Juan Guzman Foundation where youth of all ages smiled widely and waived vigorously at their new American friends.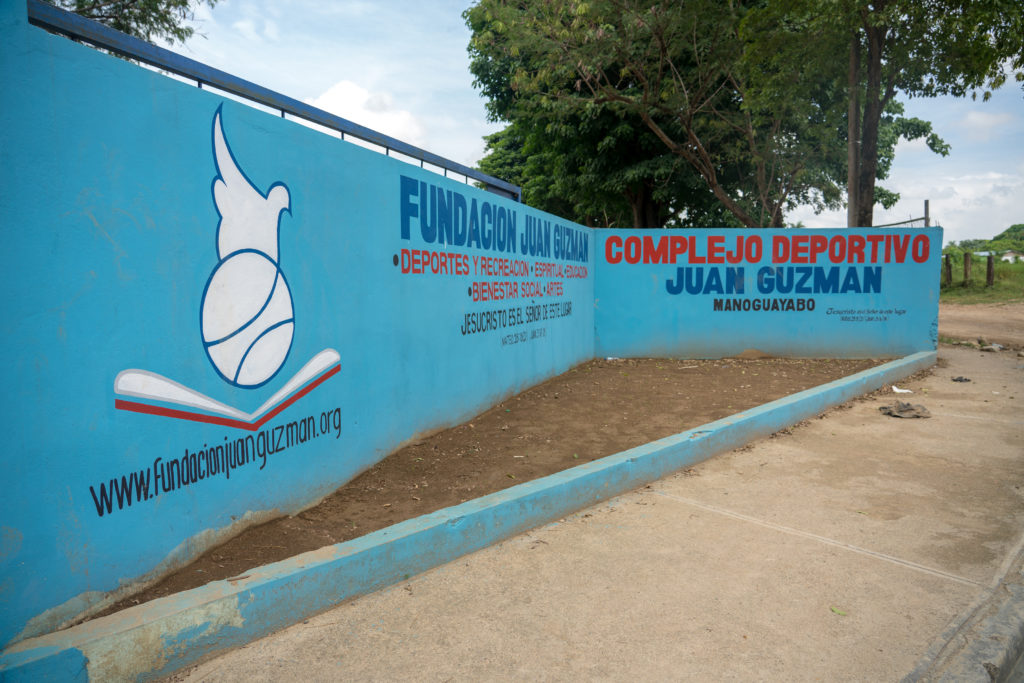 A Champion at Heart
When the bus came to a stop a sea of children came running towards the bus but quickly stopped at the sound of an imposing voice that came booming from the back of the crowd. "Un momentito, Bienvenidos!" ("One moment, Welcome!")
That voice belonged to 1992 & 1993 World Series champ Juan Guzman of Toronto Blue Jays fame! Although Juan Guzman sounds imposing everyone on the bus quickly realized that all of the local youth stopped on the drop of a dime when hearing that voice, not out of fear but out of respect for a man who spends every moment of his life working to change the lives of those in Manoguayabo.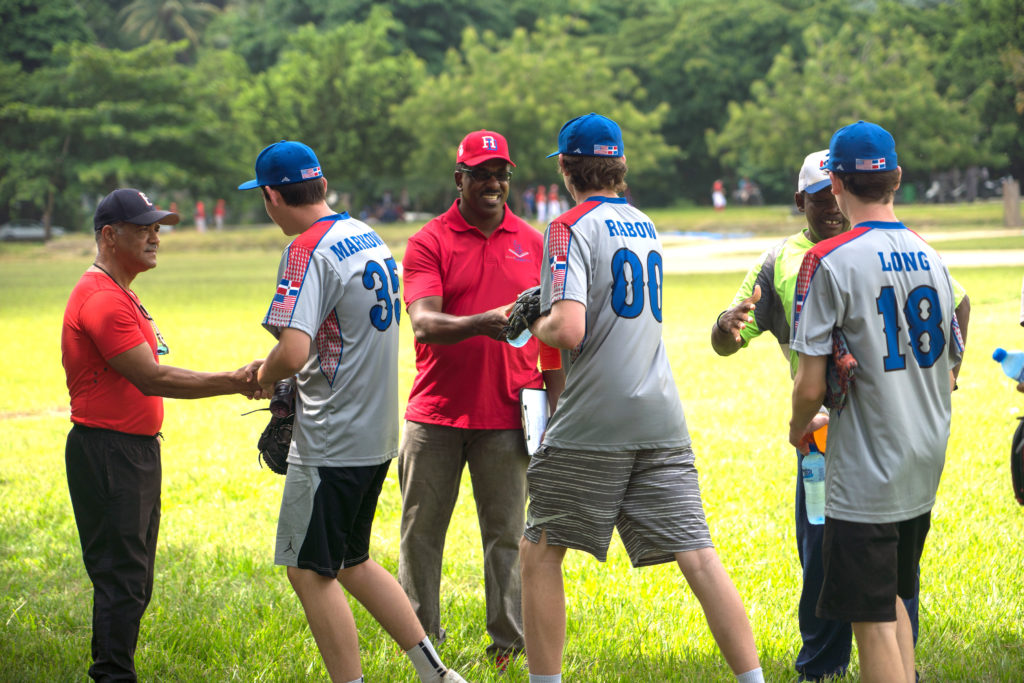 "I do this work because this is where I grew up. The kids over there, that was me." – Juan Guzman
Players Turned Coaches
After a warm welcome by Juan Guzman, he quickly brought the boys to the Juan Guzman Foundation baseball field and had them be his head coaches for the morning. What transpired next was a thing of beauty as Mr. Guzman broke up the boys and sent them running to different parts of the field where they led groups of 15 local youth in baseball activities alongside of a Juan Guzman Foundation coach.
Although there wasn't a common language between the Marin players and their Manoguaybo proteges, baseball lingo quickly eliminated any barriers to a memorable day.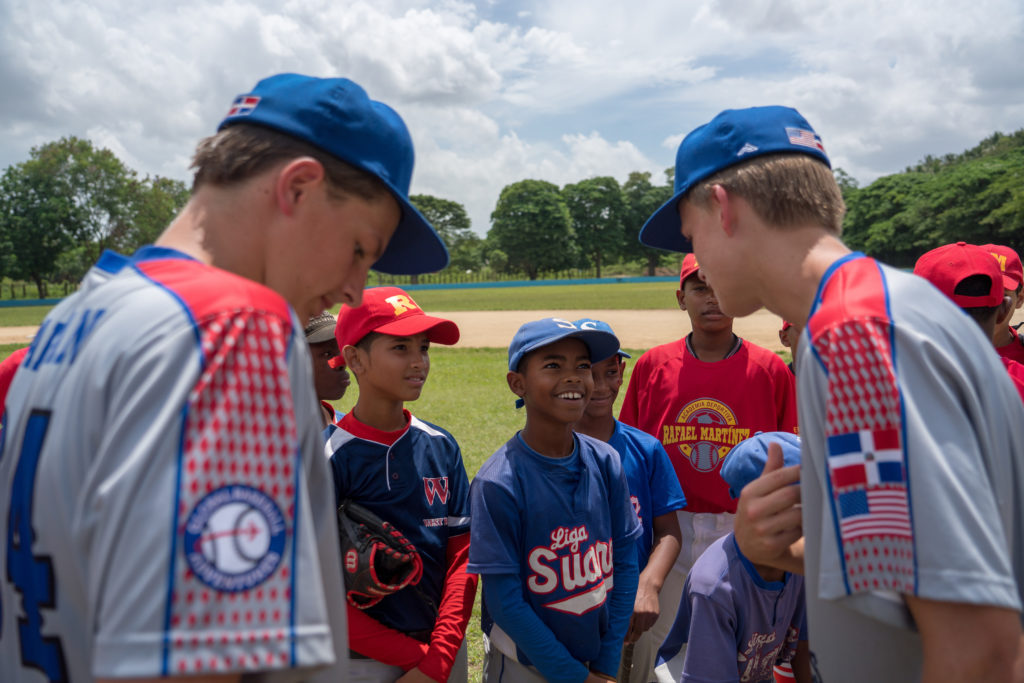 Over the next hour and with the sun blazing, the excitement on the Juan Guzman Foundation baseball field was palpable. It was an hour where joy, gratitude and lifted spirits meant more than a home run or a diving catch.
Smiles, high fives, group photos and exchanges of autographs were abound when the one hour clinic wrapped up. "It's already been an hour?!", shouted a Global Baseball Adventures player after being informed that it was time to get back on the bus for the second leg of the day's community service.
Emotions were mixed when the boys from Marin boarded the bus: happiness from making such heartfelt connections with their Manoguyabo friends and sadness from having to say goodbye. Spoiler Alert: Luckily, Isaias Franco (Global Baseball Adventures founder) has a trick up his sleeve in order to reunite both groups of players on the final day of the trip!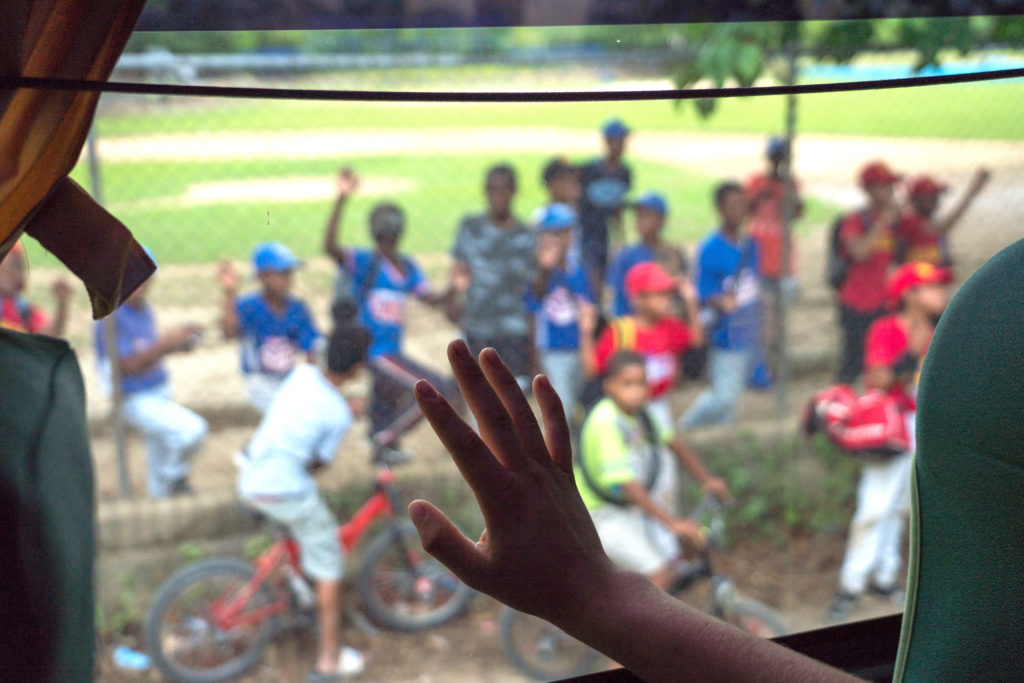 An Inside Look
Although the boys from Marin had seen the immense poverty from the window of the team bus, they'd yet to experience it. All of that changed today with help from the Juan Guzman Foundation as the boys of Marin not only donated over 100 pairs of shoes & lunches to the youth who were set up outside of their homes but they were also able to spend time in those homes and speak to the families that live there.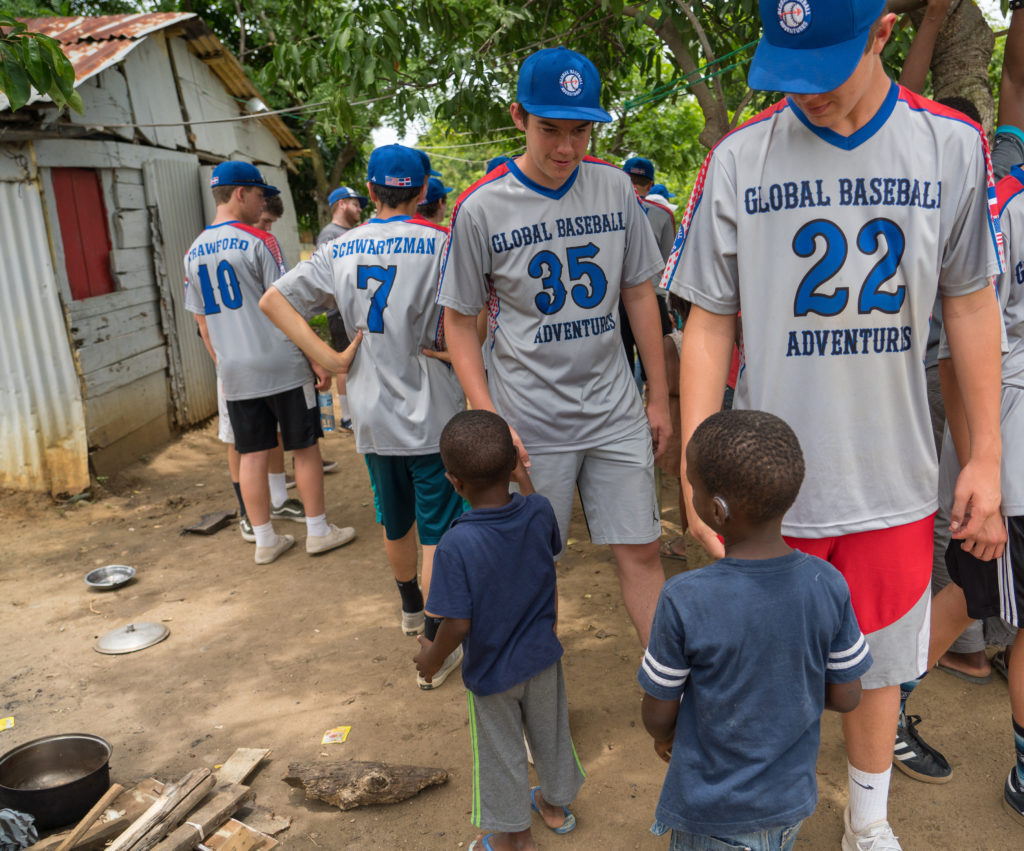 After a rousing welcome from neighborhood youth, reality set in for the boys of Marin as they were invited in to homes and learned of the living conditions for everyone in Manoguaybo.
Home visit after home visit, the boys began to realize that the first home they visited that day was not an anomaly but instead it was the norm: 10X10 foot homes, dirt floors, no windows for ventilation and 6-8 family members per home.
"That entire home was smaller than my bedroom. I will always be thankful for what I have and will look for ways to help others." -GBA player Yoshi Omi-Jarrett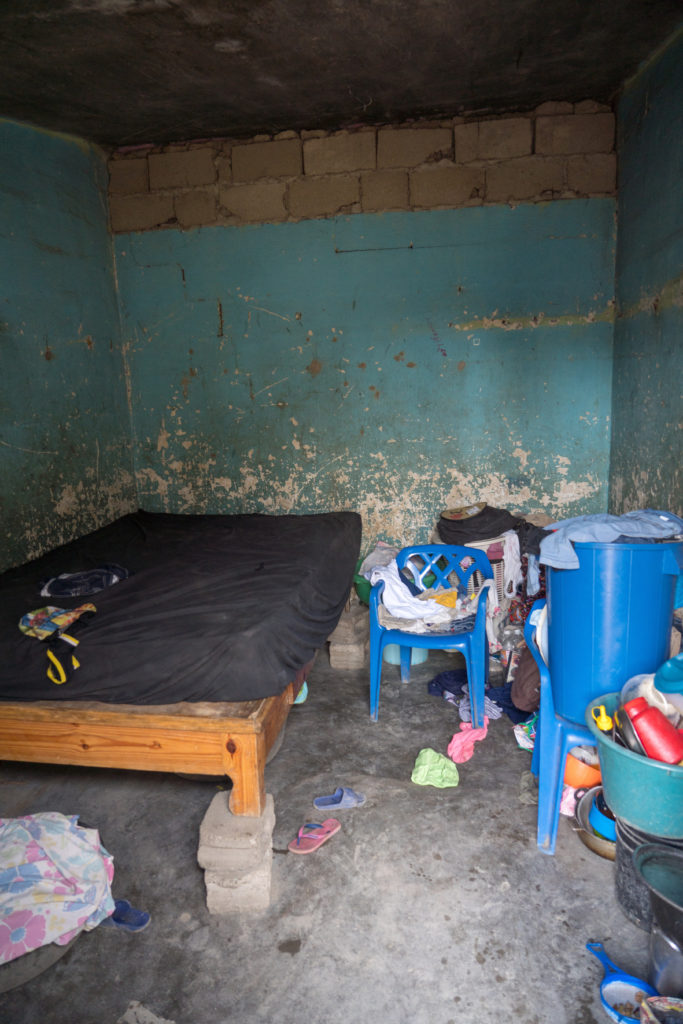 Despite these difficult living conditions, they boys from Marin were blown away by the kindness of everyone they met and the happiness that seemed to emanate from every child.
The boys from Marin had a congregation of children ages 4-7 years old walking hand and hand with them throughout their entire stay despite not having any shoes on their feet. The English language doesn't have a word that comes close to describing the simple but heartfelt moments that were shared during today's visit: hugs from the aforementioned Manoguayabo children would have you imagine that the boys from Marin were long lost relatives and eight year olds sharing their secret recipes with the Marin teens as they cooked dinner for their families on an open flame left all of the boys with a new outlook on life.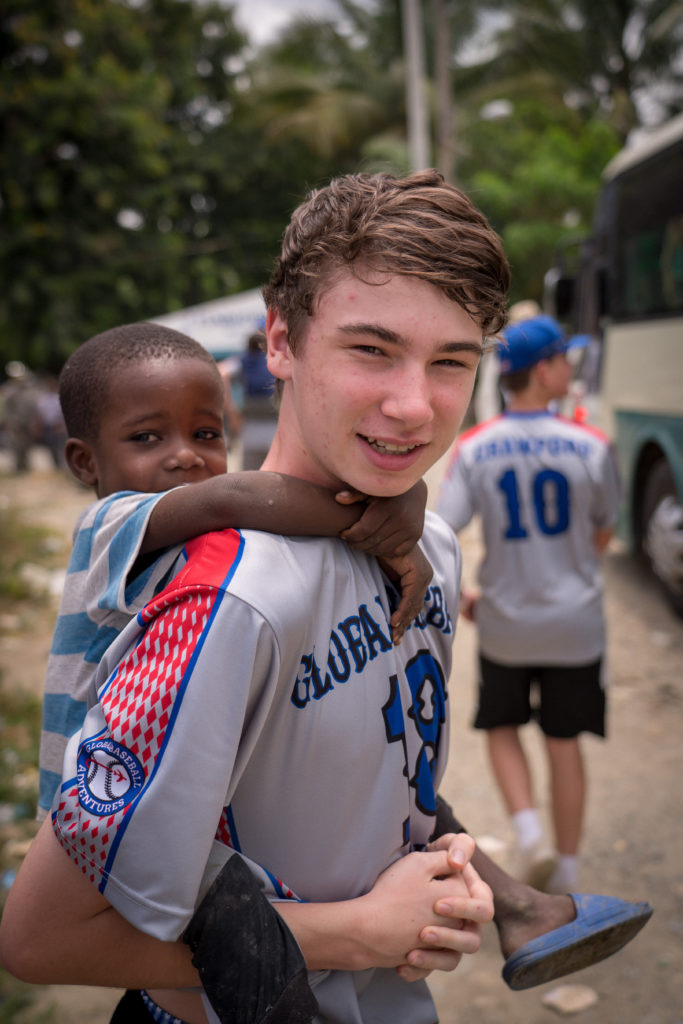 What More Can We Do?
This was the question that everyone had for Mr. & Mrs. Guzman at the end of the emotional day. After many discussions and explanations about Dominican Republic economics and the specific hardships that Manoguaybo faces, Isaias Franco (GBA founder) made a promise that Global Baseball Adventures and it's players will partner with the Juan Guzman Foundation to renovate at least one home in Manoguaybo on every future trip.
A hopeful goodbye took place between the Manoguayabo community and the boys from Marin as they boarded the bus. On the bus ride out of Manoguaybo discussions were taking place between players in regards to how many resources they have at home and how they can utilize those resources to make a difference in the community that they had come to love after just one day.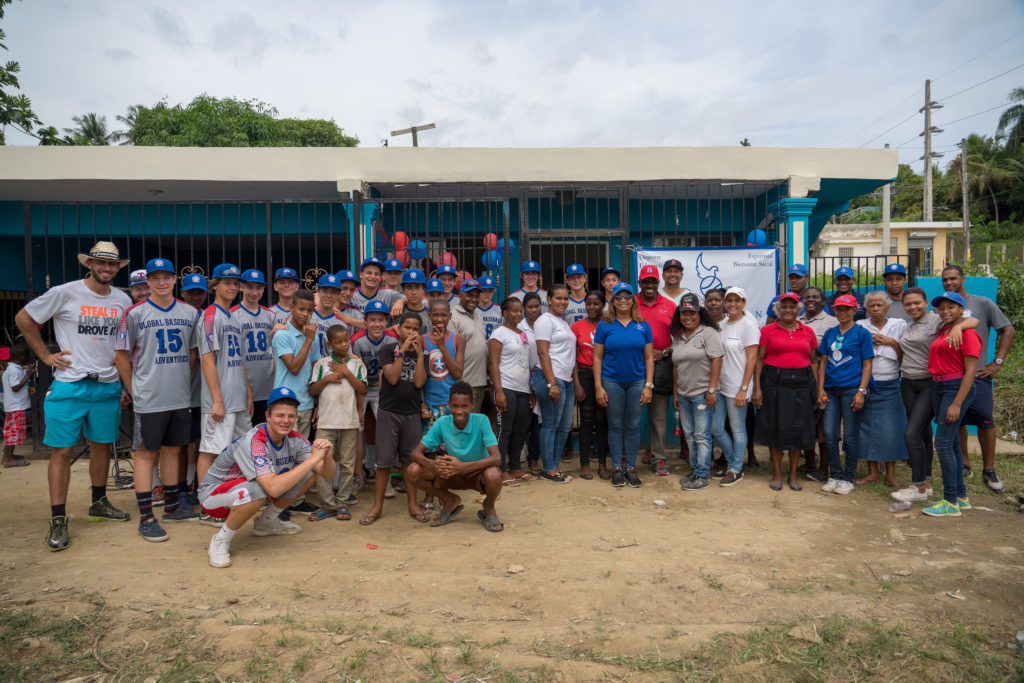 Want to contribute to a future home renovation project in Manoguayabo? Click on the following link to donate to the very first Global Baseball Adventures Dominican Republic home build!