"Hola Jake, Dime Lo!" (a Dominican term of endearment)
This greeting rang out across the parking lot of Tamalpais High School as MLB pitcher Pedro Liriano spotted varsity pitcher Jake Buxton who last summer was the first ever American pitcher to step on the mound in Coach Pedro's hometown of Fantino, Dominican Republic. "Hermano (brother), you're bigger than me now!" shouted Coach Pedro as the two hugged, took photos and reminisced about last summer's trip.
Smiles and high fives were aplenty this week at high school ball fields across the North Bay as Coach Pedro flew to San Francisco from the Dominican Republic to meet this summer's crop of players who will travel to the Dominican Republic with Global Baseball Adventures and to reunite with players from last years trip.
The story telling, laughter and picture taking filled up the past 5 days as Coach Pedro & Isaias Franco (GBA founder) traveled across Marin & Sonoma Counties to reunite with parents/players from last years trip as well as to meet the new players who will embark on this summer's Dominican Republic baseball adventure!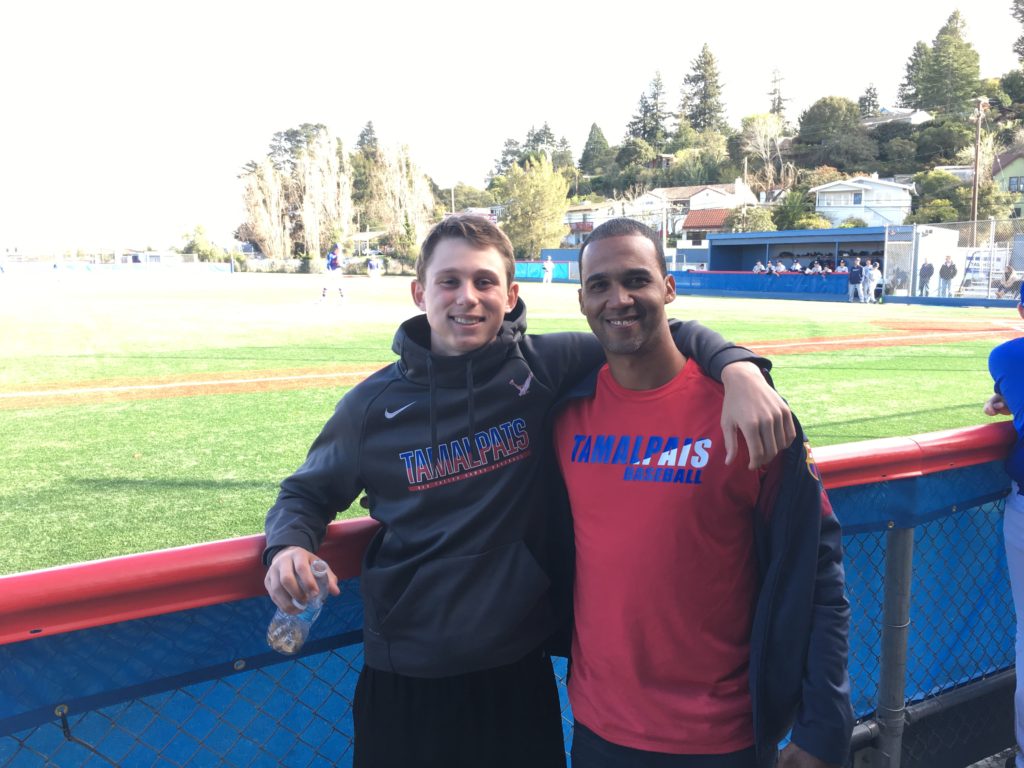 More Than a Game
"Last years trip was the highlight of my son's school year!" -Tamlpais High School parent.
The heartwarming feedback from parents and players that were a apart of last years trip brought Coach Pedro to tears as he realized that the goal that he had set for the Dominican Republic baseball trips had become a reality.
"I have always loved baseball and I want young athletes to play the game in my country, but more importantly I want everyone to have the experience that they can make a difference in the lives of others no matter their age or where they are from."
As Coach Pedro & Isaias met with community members across the North Bay, the outpouring of support from those both inside and outside of the baseball community was amazing! Players and families that participated in last years trip were quick to ask what types of donations their Dominican friends needed in order to continue to be successful in all aspects of their lives.
One of the most humbling experiences for Coach Pedro was the outpouring of support that he received from families that were not involved in baseball but that had seen Global Baseball Adventures social media posts about his charity work and upcoming visit to the USA.
On day one of Coach Pedro's visit, he was met in the Tam High parking lot by Elaine Wilkinson & her son Louis Wilkinson (an 8th grader at the local middle school) who were moved by the work taking place in the Dominican Republic to provide students with much needed school supplies. Despite never having played organized baseball, Louis felt drawn to the work being done by Coach Pedro and with the help of his mother donated new clothing and enough school supplies to ensure that all students at La Piedra School would be able to start the year off with writing utensils. This type of heartfelt connection is what solidified in Coach Pedro's mind that the work he and Global Baseball Adventures are doing transcends the game of baseball.

This Years Team
On a Monday night, with some of the heaviest rain of the year, it was a site to see the 17 players and their families battle the elements in order to meet their MLB Dominican Republic coach, learn Spanish and get details about their upcoming journey to the DR!
The excitement was palpable at the Mill Valley Community Center as parents and players were greeted by Coach Pedro at the door. The night started off with Coach Pedro sharing stories about facing baseball legends like Barry Bonds and Albert Pujols, his professional career that spanned the globe, and an overview of what to expect when traveling to the Dominican Republic in June.
"Rapido!", "Vamos!", "La Guagua!" and a host of other Spanish phrases echoed throughout the Community Center as Coach Pedro & Isaias got everyone to practice their Spanish skills that will be used when traveling across the Dominican. The Spanish lesson ended with a room full of smiling faces as everyone participated in a game where they had to shout out the correct Spanish baseball phrase that matched a picture from last years trip. Everyone in the room had a blast, but one lucky player won the grand prize of an Erik Aybar (2014 MLB All Star) game used bat that Coach Pedro brought all the way form the Dominican Republic.
The night ended with the first group photo of many with Coach Pedro and the excitement for the Dominican Republic trip was summed up perfectly when one player uttered, "Can we leave tomorrow?!".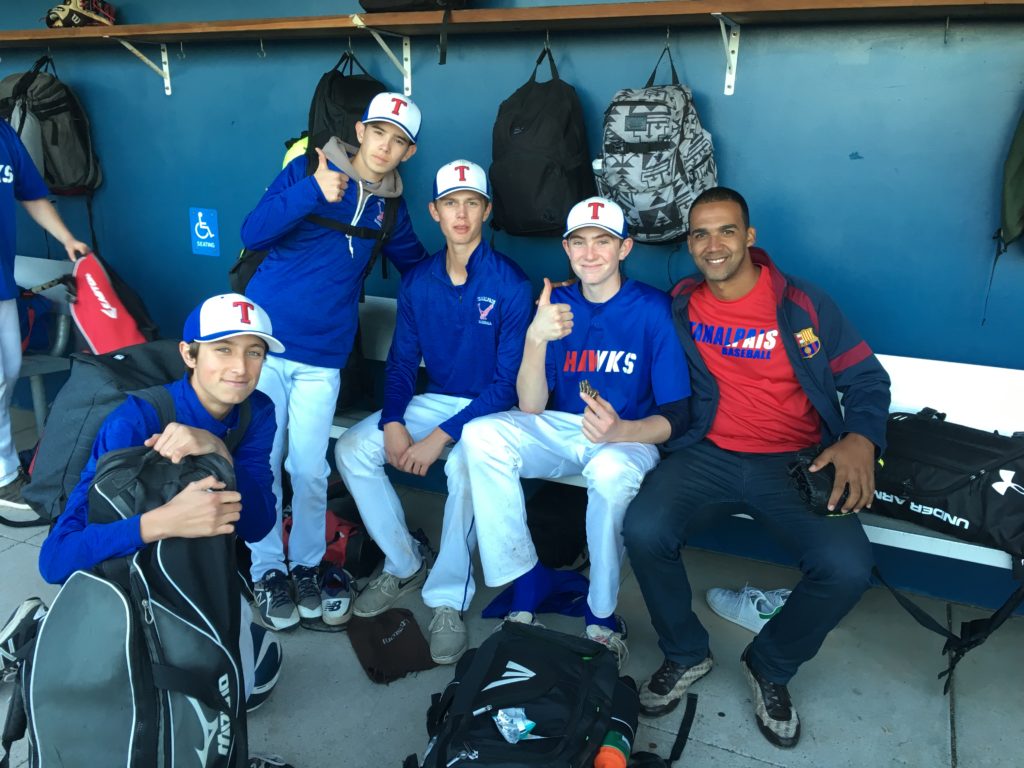 100 for 100
Over the course of the week, one thing was obvious: the community service aspect of this years trip will be one of the most meaningful projects that Global Baseball Adventures has ever organized. The impact of this years community service was made clear when Coach Pedro and Isaias informed parents/players about the "100 for 100" project that will take place in La Piedra, Dominican Republic. La Piedra is a small village outside of Coach Pedro's hometown where he concentrates the majority of his charity work.
La Piedra is a village composed of roughly 100 families with all residents living below the extreme poverty line, which means each family survives on less than $1.25 per day. With no electricity or running water, the need for basic necessities is alarming and this years players will be the first group of Americans to ever visit La Piedra and lend a helping hand.
With four months until this summer's trip, Global Baseball Adventures and Coach Pedro have set a goal to provide all 100 families in La Piedra with 100 care packages containing much needed clothes, shoes, food and school supplies. Due to the amazing generosity and excitement that parents/players have already exhibited, Coach Pedro & Global Baseball Adventures are confident that the first group of American players to ever visit La Piedra will leave an impact that will last a lifetime!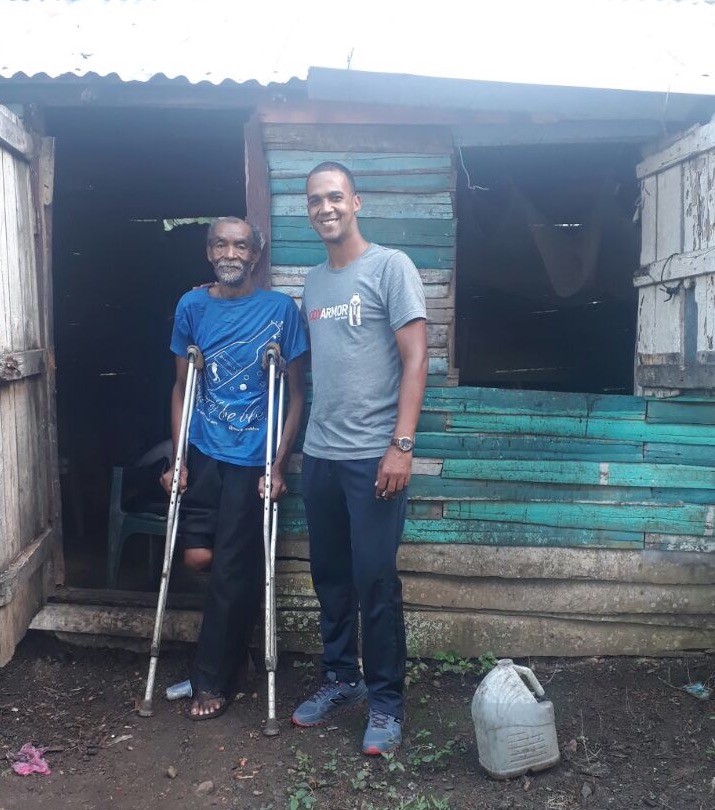 MLB pitcher Pedro Liriano giving back to residents of La Piedra, Dominican Republic.
Interested in participating in this years "100 for 100" project? Please see our Go Fund Me page at https://www.gofundme.com/DRHope OR email us at [email protected] for ways to make a difference!